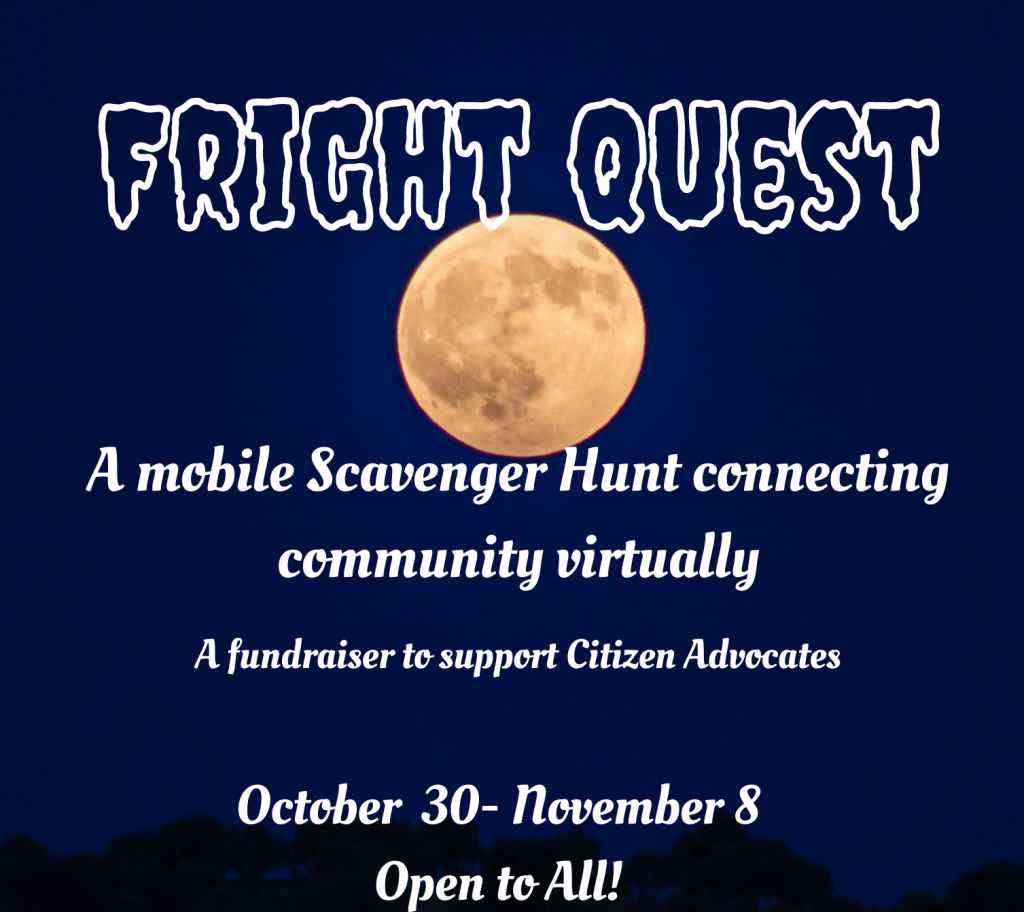 Join us at our first ever
FRIGHT QUEST!
Get your teams of up to 5 together, choose a team name, download GooseChase and get ready to have a lot of fun!! Register today! Complete missions and earn points. Cash prizes will be awarded to the top 3 scoring teams (points)
The game will take place October 30 – November 8. Complete the missions anytime during those 10 days. Then come join us on November 8 for a fun wrap up party at …. We will be recognizing top teams, listening to music and enjoying each others company (with social distancing as you choose). You do not need to be at the wrap up party to take part in the GooseChase Hunt or win prizes! Sign your team up today!
Try a mini-game
Try out GooseChase today with a mini game open to anyone! Get your friends excited to be a part of the fun! To play: Download GooseChase app on your phone. Search game: Coming soon to West Bend. Join with your team name. Complete the missions! Like other peoples posts. Have fun!
Be a Sponsor!
Missions are being created for our Fright Quest, your business could be a mission! Team members could be asked to take a picture with your logo or outside of your building. A mission could be a video commercial for one of your products, interacting with your staff or doing something else to bring awareness to your business. Sponsorship opportunities are available – check them out here.