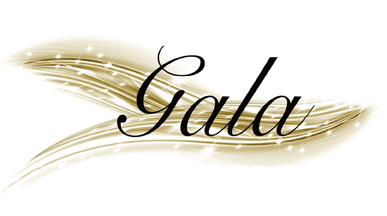 We are excited to invite you to be a part of our annual Citizen Advocates Gala will be held Friday, May 3rd, 2019 at the Chandelier Ballroom in Hartford.  For the 9th year, the event is titled, "Dancing for a Difference" featuring competitive dancing, auction, dinner and entertainment.
The Gala is the biggest fundraiser for Citizen Advocates and as you can imagine, community support is the key to the Gala's success. A large part of our success is because of local business sponsors like you that step up each year to be a part of this fun event by becoming an event sponsor.
As a Gala sponsor, your company will be a part of one of the most unique fundraisers in Washington County!
You will receive:
*Acknowledgement on the Citizen Advocate website and social media
*Social media seen by over 500 followers
*Ad in Gala program
          *Gala attended by over 250 people
Gala Sponsor Levels
*Presenting Sponsor $5,000 –– Company and logo in all advertising materials, full page ad color in Program Book, mention during event as presenting sponsor, Up front table of 8 for event, 40 votes to cast for your favorite dancer
*Platinum ($1,950) –– Company and logo in all advertising materials, full page ad black & white in Program Book, Up front table of 8 for event, mention during dancing event.
Sponsor a Celebrity Dancer
*Gold ($1,000) –– Company and logo in most advertising materials, full page ad black & white in Program Book, 10 votes to cast for your favorite dancer
Sponsor Gala reception
*Silver ($500) –– 1/2 page black & white ad in Program Book, 5 votes to cast for your favorite dancer
Sponsor the evening's DJ
Sponsor Fred Astaire Pro Dances
*Bronze ($300) –– 1/4 page black & white ad in Program Book, 3 votes to cast for your favorite dancer
Sponsor the evening's Photography
Sponsor additional lessons for dancers (multiple available)
*Friend ($100) –– 1/8 page black & white ad in Program Book, 2 votes to cast for your favorite dancer
Sponsor a program night (games, pizza) for CA members and friends
Sponsor a youth event (games, crafts, pizza)
Choose your sponsorship level here:
Product Options

| # | Option | Price |
| --- | --- | --- |
| 1 | Presenting Sponsor | $5,000.00 |
| 2 | Platinum | $1,950.00 |
| 3 | Gold | $1,000.00 |
| 4 | Silver | $500.00 |
| 5 | Bronze | $300.00 |
| 6 | Friend | $100.00 |