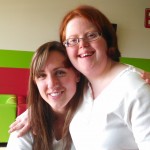 Citizen Advocates works with adults with disabilities wherever they are.
Peer Advocates  are matched to an individual that has similar interests.
One time opportunities are also available for groups and individuals to learn more about Citizen Advocates.
See a list of who we are currently looking for advocates here.
What can we do together?
*Local Coffee Shops
*Hartford Car Museum
*Parades/Festivals
*Attend High school plays, sports
*Church Festivals events and concerts
*Listen to and dance to music
*Art Museums
*Library (browse…borrow some videos)
*Car wash
*Bookstores (guest authors, browse)
*Run Errands
*UWWC Guest Lecturers (usually free)
*Bake Cookies
*Duck Derby
*Plant a garden
*Walks (neighborhood, parks)
*Start a project
*Volunteer! (Volunteer Center)
*Visit the pet store
*Get ice cream
*Play a game
*Start a new hobby
*Share an existing hobby