No Time To Swing The Wrecking Ball?
Dear Pastor,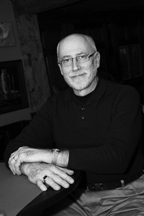 My name is Mark Brunner. I'm the Executive Director of Citizen Advocates and I am writing this letter because I believe you have an interest in encouraging your fellow parishioners to advocate for individuals with developmental and physical   disabilities living in the area of your church. You want them to hear about their Savior, and know that by their loving witness, demonstrating the mercy and grace of Christ, they will do just that.
I want to give you that opportunity.
As a pastor you have many duties and responsibilities. Depending upon the time of the year, those duties and  responsibilities are multiplied. I know that you have a heart for the needs of these individuals and possess the love and compassion required for leading, guiding, caring and nurturing your fellow parishioners to have that same heart as well.      Nevertheless, it often comes down to priorities and a question of time. These days it seems that time is perhaps the one        commodity made scarcer than any other. Where do you find the time to react to an advocacy need like this?
I recently spoke with a pastor, busy as you are, who lamented that the members of his congregation were difficult to    motivate when it came to discipleship opportunities like advocacy. He went on to tell me that many seemed almost "numb" to the opportunity. "In fact I find them lonely and distant." He stated. I commiserated with him and then           reminded him of the old adage that "People are lonely because they build walls instead of bridges."
He didn't disagree, but went on to say that sometimes it was difficult to "knock down those walls" from the pulpit.
"Sometimes it takes a wrecking ball that I just don't have the time to swing."
Frankly, that is why I am writing you this letter. I would like to offer you the opportunity to step back from the pulpit and give Citizen Advocates an opportunity to, perhaps, knock down a wall or two in the bargain. I would be happy to make a presentation to your congregation on an upcoming Sunday morning, Saturday or Wednesday evening. (see the outline enclosed)
I will present a short, inspiring video followed by a fifteen minute presentation designed to build bridges between your members and the lives of those living nearby whose door is open to someone looking to bring the world back into their lives again. We call that advocacy.
Please take a few minutes to examine the materials that I have enclosed and to visit our website at www.cawash.org.   I would also make myself available after your service to present a Bible Class or lead a group discussion. I'm open to your ideas on this.
Help us build advocacy in Washington County and let us help you build some of those love bridges in your congregation while knocking down some of those fearful walls.
Mark C Brunner
Executive Director
Please fill in the form below to request a speaking engagement. List the date and time in the message section.